In the domain of small to mid-sized businesses, the introduction of scalable growth strategies and system optimization solutions that have been proven successful for Fortune 100 companies is nothing short of revolutionary. As pioneers of these transformative solutions, Nevada-based Align Business Strategies proudly announces its innovative shift from IDMT to an expanded and comprehensive platform designed to help businesses skyrocket their revenue and streamline their operations.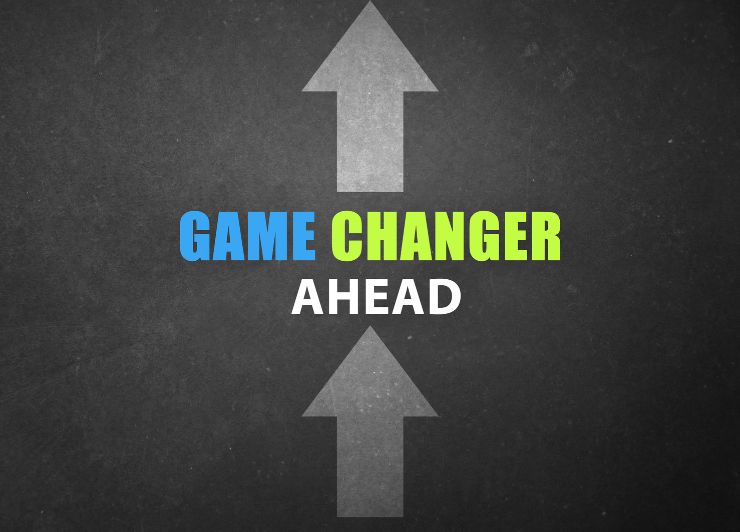 Chart your path to unprecedented growth and scalability; a game-changing shift lies ahead! 👊
Align Business Strategies is taking the controls in business transformation with a two-pronged approach: The Complete Client Acquisition System (CCAS) and the Ultimate Business Optimization Blueprint (UBOB). These systems, previously used by larger organizations to scale growth and streamline operations, are now being offered to the Small and Medium Business (SMB) market. For the first time, SMBs, whether they operate on-premise or on hybrid systems, have access to comprehensive solutions that not only simplify operations but also put them back in control.
Simplified Business for the SMB Market
The Complete Client Acquisition System and the Business Optimization Blueprint are designed to simplify life and business for SMBs. These systems enable organizations to skyrocket their marketing & sales strategies, minimize the number of apps they use, enhance collaboration between different platforms, and streamline their business while maintaining a bird's-eye view of their operations. As a result, SMBs have the opportunity to work on their business, not just in it, and dictate their specific needs to their vendors instead of the other way around.
The Complete Client Acquisition System: A Proven Roadmap to Business Growth
Complete Client Acquisition System is a field-tested, results-driven approach used by industry leaders to achieve exponential growth. This comprehensive system serves as a roadmap, guiding businesses through a strategic journey that strengthens their foundation, optimizes their strategies, and empowers them to scale effectively. The system is divided into three stages: Foundation & Mindset, Systems & Strategy, and Scale & Execute.
In the Foundation & Mindset stage, businesses can hone in on their perfect client, craft magnetic messages that resonate, and develop a signature solution that sets them apart from competitors. Systems & Strategy follows, focusing on lead generation, authority building, and conversion expertise. Finally, Scale & Execute allows businesses to leverage advanced strategies that generate predictable sales, create a content powerhouse, and master effective retargeting strategies.
The Ultimate Business Optimization Blueprint: Streamlining for Success
Complementing the Complete Client Acquisition System is the Ultimate Business Optimization Blueprint, a systematic approach designed to help SMBs identify bottlenecks, establish transparency, and streamline operations for smooth sailing. It consists of three stages: Business Model Clarity, Business Process Framework, and Business Optimization & Scalability.
Business Model Clarity involves understanding the company's present state, visualizing objectives and strategies, and establishing a solid foundation for the transformation journey. The Business Process Framework helps define clear team collaboration standards, creates the ultimate customer experience, and designs an optimized operation. Lastly, Business Optimization & Scalability brings everything together, integrating people, processes, and technology to simplify business automation, streamline workflows, and pave a clear path for growth and profit scaling.
Empowering Through Education
Align Business Strategies is committed to empowering the SMB market with not just the tools, but also the knowledge needed to achieve breakthrough growth. Beyond offering the Complete Client Acquisition System and the Ultimate Business Optimization Blueprint, Align is also developing comprehensive educational content and courses centered around these systems. This commitment to education is designed to keep clients informed about changing trends and impacts on the SMB market, helping them leverage these changes for their benefit.
Furthermore, Align plans to offer complimentary educational content beyond the courses. This valuable resource aims to impact the SMB market positively, giving businesses access to information that can revolutionize their operations and growth strategies. If you'd like to receive this educational content as soon as it's ready, click HERE.
The launch of Align Business Strategies is a game-changing moment for the SMB market. By integrating sales and marketing with operations, businesses can experience a level of growth and optimization previously reserved for much larger organizations. Now, small to mid-sized businesses can benefit from a complete streamlining of their operations and a revolutionary system to skyrocket their revenue.
To learn more about this game-changing shift and how Align Business Strategies can help transform your business, click HERE for more detailed insights on each step of the Complete Client Acquisition System and the Ultimate Business Optimization Blueprint. It's not just a strategy; it's a transformational journey to business growth where you're not merely surviving in your industry but thriving, growing, and making an impact.
Get ready to ride the wave of business revolution with Align Business Strategies!